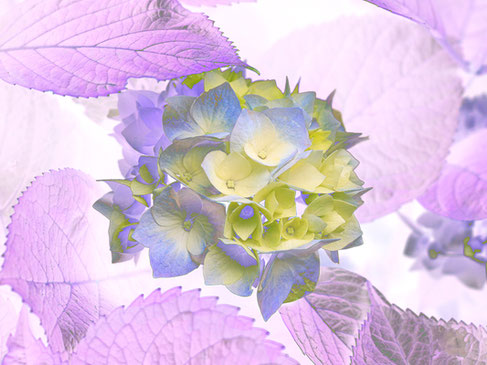 GLYPHOSATE – Substitut is possible! *

 Possibility Number 1
Autonomous drive in the field
For a long time fundamental aberrations in the practice of today's land management are to be lamented.
I would like to outline essential, already feasible correction options here:
With the development of autonomous cars, it would be useful for agriculture to offer GPS-oriented self-steering bar vehicles. These could use special software to detect sprouting weeds and keep them from growing: with the help of replaceable Carpon air tanks and a series of lances, lightning is quickly removed from their main roots. These devices provide - in dry spring weather used - the useful fruit plant the decisive edge to further field dominance.
The device is intended to make its field use on the whole area or between the plant rows. 
With little modification, the same vehicle can spray on a plant protection product approved in organic farming - for example by means of active substances, as described in option 2 *. The injection molding tank is carried as a separate trailer with synchronized own e-wheels. The solar-powered e-agricultural equipment rolls on wide-frosted e-wheels. Their ~10 m² tin-film solar films deliver good current yields even in diffuse light conditions; additional handy batteries save for any remaining meters.
Solar GPS self-propelled vehicles, with their mechanical additions via compressed air, could also find corresponding development for other field work.
To and from the field, the approximately 4 m wide boom can be folded up; You will then find your own way into the tool shed. You will be performing two environmentally friendly work steps with minimal effort and minimum operating costs! Also, they need hardly any space in the equipment storage, with a raised boom. Of course, such a field device can be purchased and used by several small farmers together. Such an ultra-light device would only cost a fraction of a fossil-powered, heavy-duty tractor. 
Whether with a direct purchase subsidy or tax deductibility, as with the acquisition of an e-car, the breakthrough to e-field mobility would be paved with environmental protection.
 75% of all insects have disappeared in the last 30 years!
 Glyphosate also radically minimizes the diversity of insects - and, unfortunately, songbirds whose menu includes insects. On the whole, there is much less of the former luxuriant floral and butterfly splendor. Little by little the buzz, creaking and twittering disappear. The dumb spring - not just a metaphor! Hand-pollination to produce more food - as in China?
Fallow strips can be left in an economically acceptable manner with about 5% share in the respective agricultural area. These biosphere habitats provide protection for many animal and plant species. In addition, with regular crop rotation and only about 15 cm deep plowing this goal would be reached soon. For soil and landscape management, it also requires an increased return to organic products - not only in view of the increasing demand of the consumer, but also to the original peasant joy and love of sowing and harvesting. 
Only when our farmers no longer devote their time to driving the tractor can they use it for biodiversity-rich vegetable and field cultivation and are therefore less dependent on the additional earnings as pendulum workers. Then peasant farming is relieved of joyless racking and its activity stands for general food safety and not for a food supply industry.
Be it obligatory or a devised as a guideline, financial assistance in combination with certain conditions would be a sensible option for our agricultural areas, easily surveilled via satellite images for re-greening.
The EU and the relevant ministries of the member states must actively implement the already signed SDGs (sustainable development goals) as guidance for the development of our food and living space. There is urgent need for change, for the common good and for the sake of Creation itself!
This patent-free proposal now needs and expects industrial implementation – that is my strong vision ...
                                © by Michael Thalhammer (www.TubeWaySolar.at) - July 2011 - Technically updated, Vienna, 12.04.2019
* GLYPHSATE – a possible replacement? 
Possibility Number 2
Unusual sugar from cyanobacteria acts as natural herbicide:
Chemists and microbiologists at the University of Tübingen have discovered a sugar molecule that inhibits plants and microorganisms and is harmless to human cells – an possible alternative to the controversial glyphosate?
This natural substance could compete with the controversial herbicide glyphosate: The newly found sugar molecule from cyanobacteria inhibits the growth of various microorganisms and plants, but is harmless to humans and animals. The joint study was conducted by Dr. med. Klaus Brilisauer, Professor Stephanie Grond (Institute of Organic Chemistry) and Professor Karl Forchhammer (Interfaculty Institute for Microbiology and Infection Medicine). It was published on Friday in Nature Communications.
Substances for pharmaceutical or agricultural are often of natural origin. These can consist of complex or relatively simple chemical structures. Often, the genius of such substances lies in their simplicity: so-called "antimetabolites" interact with vital processes in the cell by mimicking metabolic products. The result is a disruption of the biological process, which can lead to growth inhibition or even the death of the affected cell.
The Tübingen chemistry and microbiology research team came across a very unusual antimetabolite with a strikingly simple chemical structure: a sugar molecule scientifically called "7-deoxy-sedoheptulose" (7dSh). Unlike ordinary carbohydrates, which usually act as an energy source for growth, this substance inhibits the growth of various plants and microorganisms, such as bacteria and yeasts. The sugar blocks an enzyme of the so-called shikimate pathway, a metabolic pathway that exists only in microorganisms and plants. For this reason, the scientists classify the substance as harmless to humans and animals and have already confirmed this in preliminary studies.
The long-term goal is to replace controversial herbicides and their dangerous by-products, the researchers say. The effectiveness of 7dSh on the fields, its biodegradability and harmlessness towards livestock and humans needs further investigation in comprehensive long-term studies.
Klaus Brilisauer, Johanna Rapp, Pascal Rath, Anna Schoellhorn, Lisa Bleul, Elisabeth Weiss, Mark Stahl, Stephanie Grond, Karl Forchhammer "Cyanobacterial antimetabolite 7-deoxy-sedoheptulose blocks the shikimate pathway to inhibit the growth of prototrophic organisms"
Published in Nature Communications (February 1st, 2019). DOI: 10.1038 / s41467-019-08476-8
From: Sonnenseiten news, 16.2.2019
Source University of Tübingen 2019