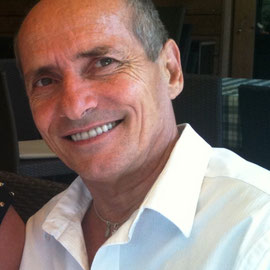 Über mich
Ich bin am 21. Juli 1951 in Graz geboren, bin verheiratet, habe drei erwachsene Kinder und war vor meiner Pensionierung beruflich vor allem im Sozialbereich (Behindertenbetreuer) tätig. 
Seit 14 Jahren entwickle ich nachhaltige technische Konzepte zu Verkehr (Tubeway und fahrRAD) und Gebäuden (Thermomoduler Wohnbau und Lotuswolke).  
Als Open-Source-Networker würde ich meine Ideen gerne bei UNHCR, ICRC, EU bzw. auch am freien Markt umgesetzt sehen. 
Mein Lohn wäre, dies, für unser nachhaltiges Bestehen gefördert zu haben. 
ABOUT ME
I was born on 21 July 1951 in Graz, I am married, I have three adult children and I worked before my retirement in the social sector (disabled person). For 14 years I have been developing sustainable technical concepts for transport (Tubeway and Cargo bike "fahrRAD") and buildings (Thermomoduler housing and Lotuscloud).

As an open source networker, I would like to see my ideas implemented at UNHCR, ICRC, EU or also in the free market.
My reward would have been to promote this, for lasting existence.